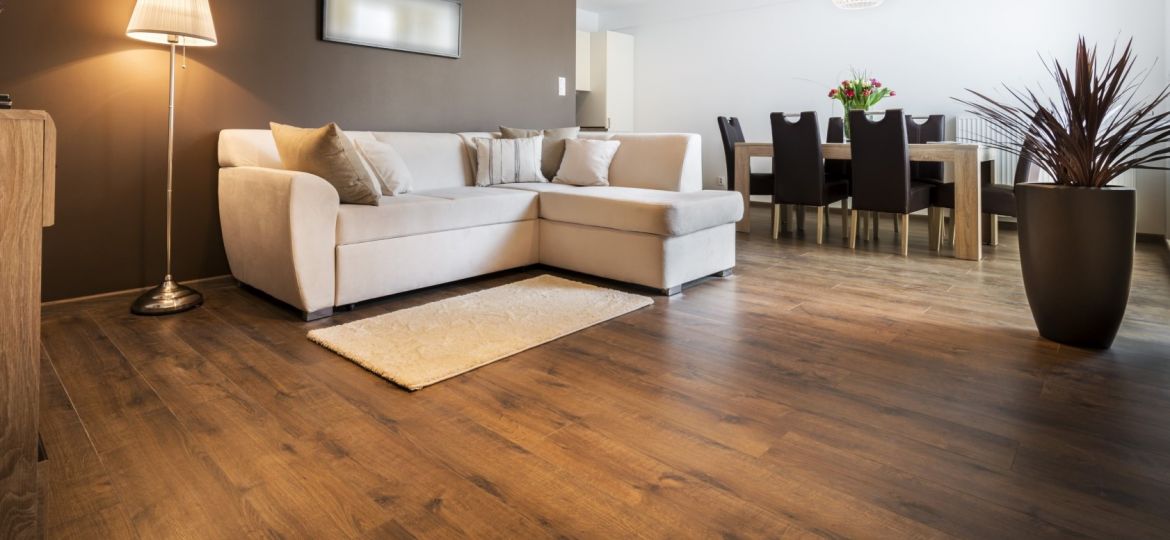 If you are planning to install new flooring in your house and if wood flooring is your first choice then read this article till the end. Before making the final decision, it is better to know everything about wood flooring, including the difference between solid oak and engineered flooring.
How to Choose Wood Floor based on the Grain Pattern
The selection of wood flooring based on the grain pattern is crucial as it impacts the aesthetic appeal of any space. Texture or grain pattern will not impact the durability.
You need to be aware of the styles in which the logs are cut to generate three unique grain textures. The first one is plain, the other one is rift and the last one is quarter sawn grain texture.
The plain way of timber cutting generates the most classic wood texture, it has a wavy grain pattern. Rift sawn floorboards have a long and rectilinear style of texture. Quarter sawn boards are somewhat similar to the rift sawn, but have uneven three dimensional texture.
If you are looking for Oak Herringbone Flooring or unfinished engineered flooring, explore the website of Floorsave. They offer a wide range of high quality flooring materials.
Finalise the Type of Wood
The type of wood you choose is frequently determined by your interiors and how much you want to spend. If strength is what you are looking for then hardwoods like oak, walnut, maple and cherry are clearly among the best possibilities for you. These are significantly costlier flooring options.
Softer wood varieties like pine are less expensive, but they are not durable as they can get readily scratched.
There is also the option of employing reclaimed wooden flooring for those who want to get a genuinely natural appearance. This recycled wood has been aged, providing it with the acclimatisation required for use with an underfloor heating system with no harm. It should be remembered, however, that restoring old wood flooring entails a time-consuming repair process.
Discover wood flooring, unfinished engineered flooring, laminate and spc flooring at Floorsave.
Engineered wood flooring
Engineered wood flooring is also known as layered wood as it is made up of multi layers of plywood. It is a sturdy and durable form of flooring that has the same beautiful appearance as solid wood flooring. The unfinished engineered flooring is stronger and more stable as compared to hardwood.
Moreover, it is a less expensive option to solid wood for individuals seeking the same appeal at a lower cost.
It is made by bonding many layers of plywood together to form a thick board around 10-17 millimetres thick. The top real wood layer above this core is about 4mm thick, which provides the same appearance as that of solid wood. Grey and White engineered flooring are trending these days.
The key advantage of engineered oak flooring is that it is not affected by dampness or heat as the hardwood floor gets. This is because of the strong plywood core.
Herringbone wood flooring
Herringbone flooring adds a unique, sophisticated, and visually pleasing touch to any area.
It is simple to care for and may survive for years if carefully maintained and properly cleaned. As a result, it is a long-lasting flooring option that lends a luxury feel to your home decor.
Oak Flooring
Herringbone flooring is fairly pricey due to its ornamental characteristics. Herringbone layout can be achieved by using both solid wood and engineered wood. It needs frequent cleaning to maintain its elegant and fresh appearance over time.
Laminate Wood flooring
Laminate flooring is made up of many layers of synthetic wood that are fused together during the lamination process. The construction of laminate planks is completed with a transparent protective coating that is applied on top of the laminated planks. There are several aesthetic kinds of laminate wood flooring, including satin, hand-scraped, brushed, and high-gloss.
Laminate wood flooring can mimic the same look as hardwood flooring but at a considerably lower cost. The laminate flooring is less vulnerable to scratches and stains as it has a protective top layer, making it easier to maintain and clean. It is also not adversely impacted by moisture or temperature changes as real wood can get. Moreover, this type of flooring is effortless to install.